Bone conduction headphones are a common management technique for tinnitus, but what exactly are they, and what do they do? Bone conduction headphones sit on the outside of your ears and use vibrations to transfer sound through the bones of the head to the inner ear, which are also made out of bone.
These headphones are used by tinnitus patients for a few reasons:
1) Bone conduction headphones are affordable and can be purchased for under $150.
2) You are able to remain connected to your surroundings while being on the phone or listening to music, rather than blocking out all external sounds like regular headphones do.
3) You can use these headphones while at work or while exercising, while still being able to engage with those around you.
4) You can listen to calming sounds to help reduce awareness of your tinnitus in a variety of situations and environments.
There are many different options available when it comes to bone conduction headphones, and there is great variability in price, sound quality, water resistance, and battery life. This article covers our top five choices, based on what we believe offers the best quality for its price.
1. Shokz OpenRun
The Shokz OpenRun has a great battery life and is well-designed. It offers protection against dust for extended periods of time in addition to being extremely durable. They are waterproof for short periods of time at depths between 5.9 inches and 39 inches, however these headphones are not made for swimming. While they are not permanently waterproof they are sweat resistant, making them perfect for working out.
"Treble Health helped me reduce my tinnitus by about 80%, and now I can live my life again!"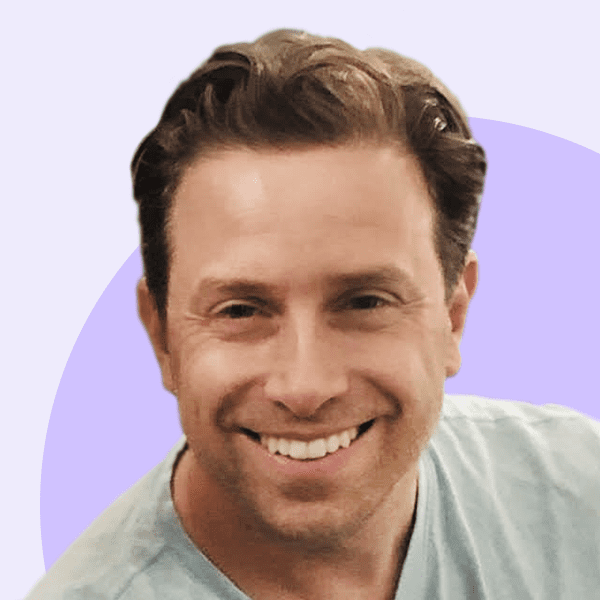 "Treble Health helped me reduce my tinnitus by about 80%, and now I can live my life again!"
Looking For Tinnitus Relief? Call Now To Schedule Your FREE Consultation With A Doctor!
Battery life options are terrific. For the full 8-hour battery life, the devices will need to charge for a few hours, but if you're in a rush and just realized your headphones are dead, a 10-minute fast charge will give you 1.5 hours of playtime. These headphones are also Bluetooth compatible, having Bluetooth 5.1. Bluetooth compatibility should allow you to stream tinnitus therapy sounds from apps or media players on your phone.
Other features are its top-notch sound quality and its extremely light weight (only 26g, or 0.06 pounds). It comes in four different colors – black, blue, gray, and red, and has two different sizes for best fitting.
Cost: $129.95
2. Shokz OpenRun Pro
You really can't go wrong with the OpenRun, but the OpenRun Pro offers a few additional features. It has improved sound quality over the basic model, with two added bass enhancements. You can adjust the sounds in the app for listening to audiobooks and other things as well. These are also IP55 water-resistant, but the same as the regular OpenRun, these don't offer complete protection. They are fine with some dust and low-pressure water jets, so these are still perfect for use during exercise.
The battery lasts for 10 hours on a single charge, and a quick charge of only 5 minutes gives you 1.5 hours of playtime. The charging point is in a different location on this pair, making the port and the buttons easier to access. They weigh only 29g, (0.06 pounds), and the titanium frame means they won't move around on you. These headphones are also Bluetooth compatible, meaning you can stream tinnitus therapy sounds from your Bluetooth enabled phone.
There are a few potential cons, but these are not major problems. The cost is $179.95, which is the priciest option on this list by far. However, the enhanced sound quality can definitely be worth it. Some people said that the new bass features can make this pair feel tickly on the face, but it is a minor issue to them. These also have limited protection from dust or water.
3. Kimwood HS1
The Kimwood HS1 headphones are also rated IP55, meaning they are somewhat dust and water-resistant. These headphones look quite nice, and come in at an extremely affordable price of only $39.99. The microphone on this model is also a solid quality, so you'll be able to speak through it comfortably and legibly.
People rate these headphones fairly highly. For the price, the sound quality is very good. They may not be the most top-notch in comparison to the two Shokz options above, but they are absolutely pleasant and more than adequate. The controls are user-friendly and are satisfying overall, with one user review even saying they often forget to take these off when they sleep because the headphones are so comfortable.
Call To Schedule Your FREE Tinnitus Consultation!
Features include Bluetooth 5.0. The battery life is also high-quality, offering an 8-hour battery life for only one to two hours of charging time. They too have a fast charge of 10 minutes for 1.5 hours of use, with a weight only 0.06 pounds. These headphones are an extremely solid option for a low price. This may be an option to consider if you want to try out using bone conduction headphones to access tinnitus therapy sounds from apps or media on your phone.
4. PURERINA
The design of the Purerina sticks to your head well, which is definitely a plus for those of us used to dropping headphones when we are exercising or moving around. They won't deform over time and are comfortable enough to wear often.
The battery life isn't as spectacular as the others, lasting for only six hours on two hours of charge, with no quick-charging mode. However, this may be sufficient depending on how long you plan to wear them for at a time. Standby time is 240 hours (10 days), meaning they'll maintain the charge for that long if you don't plan to wear them daily.
Features include Bluetooth 5.0, a weight of 0.07 pounds, and an affordable price of $32.95. They have the same water-resistant standard IP55 that the other headphones do, and are overall a decent choice.
5. ZKAPOR K1
Finally, we come to the Zkapor K1. They are extremely affordable, ranging from $19.99 – $24.99, depending on where they are purchased from – making them the least expensive on our list. This is a price that can't be beaten for this quality. They have a slightly better IP56 water resistance rating, protecting against strong jets of water.
It has a five to six hour battery life for music and calls with only a single charge. Standby time is 168 hours, about seven days.
Its features include Bluetooth 5.0.Overall, they have decent, but mixed features compared to the others.
Call To Schedule Your FREE Tinnitus Consultation!
Conclusion
There are many choices for bone conduction headphones, and we hope that this article has provided you with a good idea of the pros and cons of each of these five models. You can't go wrong with either of the Shokz OpenRun headphone models, but there are also many more inexpensive choices. Whichever you choose, bone conduction headphones can be very valuable for hearing around you while still listening to tinnitus sound therapy through Bluetooth. Bone conduction headphones allows someone with tinnitus to be able to listen to music or tinnitus therapy sounds without closing off your ears, which on its own can sometimes make you more aware of your tinnitus. You can use them for work, fun, exercise, and tinnitus sound therapy. For more help with your tinnitus, take the Tinnitus Impact Quiz today.