One of the leading tinnitus treatments that we use at Treble Health are tinnitus maskers – devices that are very similar to hearing aids and are worn on the ears to provide sound therapy. Certain maskers and hearing aids come pre-programmed with their own sound therapy, but many also have the option of streaming your own sounds through outside sources, like downloadable apps. There are hundreds of sound therapy apps that are currently available, and this list covers the ones that we have found to work best for our patients over the years. We see hundreds of tinnitus patients per month, and each of these apps have helped our patients find relief from tinnitus.
For all of the following options, it is important to keep in mind that although sound therapy can be played out loud, it is most beneficial when played directly through hearing aids or through tinnitus maskers. Playing sound therapy through these devices is a key part of a comprehensive sound therapy plan. Research has shown that sound therapy is a major contributor to reducing tinnitus, and we work with this method every day.
This Web App was developed by our team of tinnitus experts at Treble Health, and was a labor of love that took many months to perfect. We took the knowledge and tools our audiologists use with patients every day to reduce tinnitus, and put them into a Web App you can access anytime, anywhere. Through a combination of various sound therapies, guided courses, educational materials, and more, this Web App provides a comprehensive approach to finding lasting relief from tinnitus. We have created custom sound therapy tracks in collaboration with sound engineer DaleSnale, and Rupert Brown (founder of T-Minus app) that aren't available anywhere else, guided courses created by some of the country's top tinnitus experts, detailed success stories from Treble Health graduates, and more. If you're looking for an app that has everything needed for tinnitus relief in one place, look no further.
Explore the app here: Treble Health's Web App
2. myNoise – Free and Paid Versions
The myNoise app is the app that the Treble Health team most often recommends to our telehealth patients for tinnitus sound therapy. It allows the user to control the frequency of the sound played, with everything from white noise to pink noise. You can adjust the pitch to whatever works best for you, taking the bass sounds and using the app to change the pitch to better mix with your tinnitus.
Whether you're using a laptop, tablet, smartphone or just have it running in the background as you work – their app is conveniently available for any device. Download their mobile application on your favorite phone or use their web version from your computer's browser anytime!
"Treble Health helped me reduce my tinnitus by about 80%, and now I can live my life again!"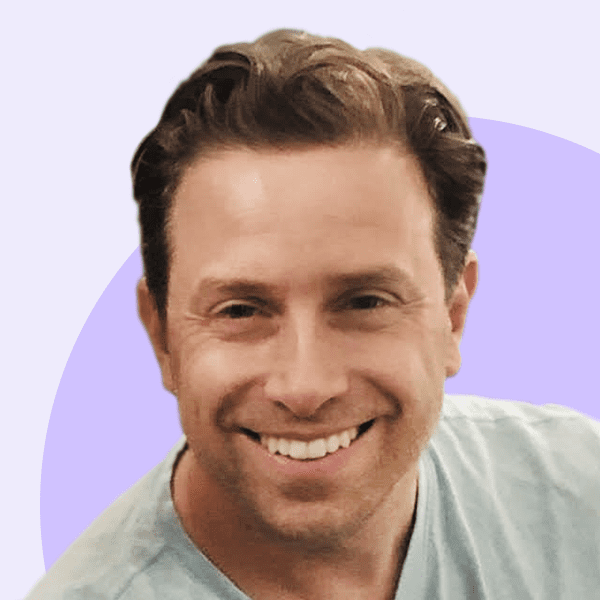 "Treble Health helped me reduce my tinnitus by about 80%, and now I can live my life again!"
Take the Tinnitus Quiz to learn which Treble Health solution is right for you. Join Steve and thousands more who have found lasting tinnitus relief.
Unrivaled in its ease of use and complete array of sound therapy options, myNoise is a must-try app. It offers an expansive selection that includes not only the mentioned sounds but also nature recordings and music – with no guided meditation! Boasting rave reviews from The Wall Street Journal, Lifehacker, and The Cult of Mac who declared "Of all the ambient noise apps I've tried, myNoise is the best. It never repeats, it has top-notch sounds, and it is just plain fun to use," this free edition will undoubtedly meet your expectations for sound therapy.
3. Resound Relief – Free and Paid Versions
This app is also commonly recommended by hearing professionals, as it has been around for quite a while, and there are numerous versions. Dr. Ben, an audiologist on the Treble Health team, personally uses this one and finds that his patients love it as well. While Resound is a hearing aid company, you don't need to have their hearing aids to enjoy the app.
This app allows you to mix sounds that you use for your tinnitus like white or pink noise, in addition to natural sounds like fire crackling, water running, or crickets. You can also mix the sounds together to create a personal mix that suits your needs. It has an easy, user-friendly interface, and all sounds are high-definition audio. Another plus with the Resound app is that it also comes with relaxing guided meditations.
Since tinnitus and hearing loss often go hand in hand, the app also has a quick hearing test that guides you on what to do next if it detects any hearing loss. The paid version currently stands at $6.99 a month or $69.99 per year, although the free version has plenty of features.
4. Naturespace – Free for First 6 soundscapes
As its name suggests, this app focuses mainly on nature sounds such as running water, ocean waves, crickets, and more. Users are also able to mix and play with the noises, enabling them to find sounds that work best for their individual needs. Nature sounds tend to be extremely relaxing, so this is a great starting point.
There are no ads in the sounds to disturb you, even in the free ones, and the sounds continually loop to fully immerse you. There are also sleep and wake timers and full-screen artwork. Time Magazine backs us up, saying that "if you're committed to going deep, go Naturespace. This is some of the best sound quality out there."
5. T-Minus – Free and Paid Versions
T-Minus is an app that was created by a sound engineer who has tinnitus. This makes for unique, custom sounds that patients can enjoy. It has white and pink noise, with high-pitched sounds around your tinnitus. If you have constant high-pitched tinnitus sounds, those high-pitched beeps and sounds can provide relief.
We have had numerous patients tell us that combining white noise with a fire cracking or high-pitched sounds around their tinnitus frequency has been extremely helpful. This app offers a wide variety of audio solutions, including the invigorating sounds of nature, soothing music and guided tracks. Although each person has their own preferences for sound therapy, this application generally caters to most people needs with its comprehensive library of calming and inspiring sounds.
Without a doubt, you should take advantage of this incredible app for the plentiful benefits mentioned above. And with it available on Apple Music and streaming on Spotify, there's no excuse not to! There is also a paid app premium version.
Bonus: Treble Health Sound Therapy
As an added bonus, we have created a Sound Therapy playlist on our YouTube channel that features different sounds like pink noise, natural water sounds, and crickets chirping (which is our most popular). Playing these sounds consistently over time can help to provide significant relief for many patients. We hope that this article was helpful, and for questions about tinnitus sound therapy, we encourage you to reach out to our team of expert audiologists!