The sounds of tinnitus rarely indicate a serious medical condition–though tinnitus symptoms can indicate a serious health issue–so one might wonder, "Should I seek professional assistance to diagnose tinnitus or can I do it myself?" While tinnitus sounds are easy to recognize once you've read the descriptions of the disorder, there is far more to tinnitus than an occasional or constant ringing sensation, and the diagnosis process tackles common underlying conditions.
Although tinnitus itself does not typically indicate the presence of a serious condition, it is important to speak with health and hearing professionals such as audiologists or ear, nose, and throat (ENT) doctors to make sure that there is not an underlying disorder triggering tinnitus symptoms and to begin treatment for the condition.
Symptoms And Causes Of Tinnitus
Tinnitus can seem like a simple condition involving the inner ear, but the actual definition and symptoms of tinnitus can vary, and unexpected factors can make tinnitus worse. When looking into the loud noises characteristic of tinnitus, it is important to truly understand what a tinnitus sound is, and how it develops.
"Treble Health helped me reduce my tinnitus by about 80%, and now I can live my life again!"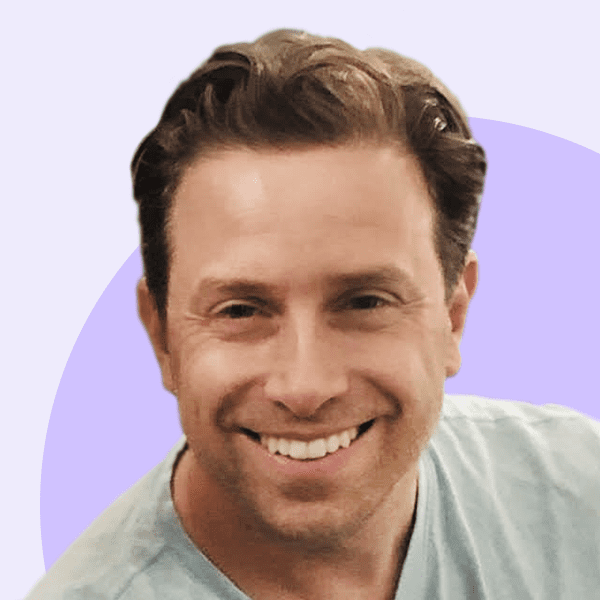 "Treble Health helped me reduce my tinnitus by about 80%, and now I can live my life again!"
Which Treble Health solution is right for you? Join Steve and thousands more who found relief from tinnitus.
Tinnitus Definition And Symptoms
Tinnitus is a hearing condition that involves the sound of ringing, buzzing, hissing, clicking, etc without an identifiable external source. A ringing sound can be heard in one ear or both to qualify for a tinnitus diagnosis, and symptoms can be mild or severe, acute or chronic.
A more common condition than you might expect, between 10% and 25% of the population experiences symptoms, and of those, 20% find tinnitus to be bothersome. The remaining 80% may not be functionally impacted by their tinnitus symptoms.
Causes Of Tinnitus Include:
How Does A Doctor Diagnose Tinnitus?
Subjective tinnitus is a type of tinnitus that describes hearing a ringing or buzzing sound without a measurable cause. To receive a diagnosis of subjective tinnitus and begin tinnitus treatments, a doctor of audiology or ENT doctor will take a thorough medical and case history and discuss symptoms with the patient. It can be viewed as self-diagnosis that is then discussed with a health professional to get to the root. Audiologists and ENT doctors will complete additional tests to determine the type of tinnitus you have, the subjective sound level of your symptoms, the type of sound you are hearing, and more. Typical tests include:
I Have Been Properly Diagnosed With Tinnitus: Now What? Treatment Options And Interventions
From high blood pressure to persistent exposure to loud external sounds, it is vital to undergo a hearing test and give a detailed medical history to rule out any underlying cause for tinnitus onset, and to determine what type of the condition might be present, such as objective tinnitus as a result of pulsatile tinnitus and related cardiovascular issues. Once that process has been completed, all underlying issues and root causes have been addressed, and you have been cleared for treatment, you can begin looking into the most common tinnitus treatment options. These include:
While it may be tempting to self-diagnose tinnitus because tinnitus evaluation often relies heavily upon personal report, pulsatile tinnitus has the potential to be hazardous, and the underlying cause of the disorder must be addressed in order to prevent the repercussions of high blood pressure and other cardiovascular issues. Whether you visit a throat specialist like an ENT doctor, or speak to an audiologist first, it is essential to uncover the roots of your high or low pitched ringing to make sure that you address the issues at play, and do not worsen tinnitus symptoms. A hearing specialist will conduct imaging tests, hearing tests, and take a thorough medical history to develop the best treatment plan for persistent tinnitus and ensure the health of the inner, middle, and outer ear.