The word tinnitus may have the "-itus" ending, but it is not a disease. On its own, tinnitus does not cause fever, it's not contagious, and it doesn't necessarily mean you're sick. It's a common sensation that almost everyone experiences at some point and to varying degrees. However, it can be a symptom of an underlying condition – and some of those conditions cause a fever.
Understanding Fevers
A fever is part of your body's immune system response, which makes it harder for bacteria and viruses to survive. This is an effective (if uncomfortable) immune response, so with rest and appropriate treatment, fevers tend to go away within a few days.
"Treble Health helped me reduce my tinnitus by about 80%, and now I can live my life again!"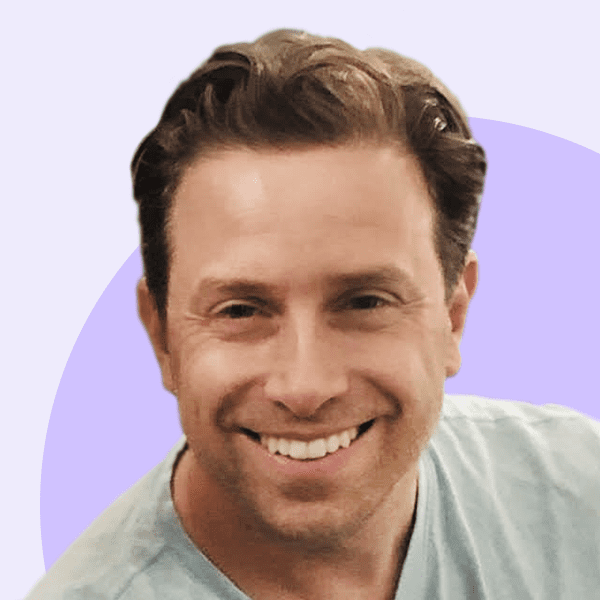 "Treble Health helped me reduce my tinnitus by about 80%, and now I can live my life again!"
Which Treble Health solution is right for you? Join Steve and thousands more who found relief from tinnitus.
The average body temperature is 98.6° F (37° C), so anything over 100° F (37.8° C) is considered a fever. Aside from elevated body temperatures, fevers are often accompanied by pain, sweating, chills, headaches, and weakness, but the symptoms you experience depend on the root cause. While most fevers are linked to bacterial or viral infections, they can also be caused by heat exhaustion, some medications, autoimmune disease, or inflammatory conditions like rheumatoid arthritis. 
How Are Hearing Loss And Tinnitus Related To Fevers?
To understand tinnitus and its relationship to fevers, consider the anatomy of your ear. The middle ear is an air-filled, membrane lined cavity that leads to your inner ear and cochlea, the hearing organ. This spiral-shaped organ is filled with fluids and delicate hair cells that pick up vibrations. A complex network of blood vessels supplies oxygen-rich blood to the auditory system to facilitate your hearing. When any of these structures is inflamed, damaged, or swollen, you may notice your ear ringing without explanation.
Tinnitus, the perception of sound when there is no external source, may or may not have a known cause. When known, some of the main contributing factors include loud noise exposure, head injury, medication, illness, and most often, hearing loss.
One of the main ways hearing loss can cause tinnitus is damage to the hair cells in the cochlea. These tiny cells pick up auditory signals and send them to the brain for interpretation. When the cells are damaged, these signals are incomplete or disrupted, so the brain attempts to fill in the auditory gaps by creating tinnitus sounds.
When you add a fever into this mix, the swelling and inflammation may affect your auditory nerve and the blood vessels in your ear. A high fever may even damage the hair cells in your cochlea, resulting in permanent hearing loss.
Fevers Caused By Viral Infections
When you're sick with a viral infection, you're likely focused on taming your fever and working on feeling better as quickly as possible. However, it's important to monitor your hearing while you recover. There are many common viruses linked to hearing loss and tinnitus:
Flu and cold. Influenza and the common cold can put pressure on your sinuses and inner ear, aggravating the auditory nerve and sparking tinnitus. Usually, this pressure and ringing in the ears will go away when you recover from your illness.
Viral meningitis. Meningitis is the inflammation of the membranes surrounding the brain and spinal cord. This viral inflammation can affect the auditory nerve or the fragile hair cells in the cochlea, leading to tinnitus as well as a fever.
Vaccines. Because vaccines are weakened versions of a virus, there is a small possibility of developing the virus's side effects – including fever or tinnitus. The DTaP or Tdap (both used to protect against tetanus, diphtheria, and pertussis or whooping cough) may cause these effects. Some people report tinnitus after receiving the COVID-19 vaccine, but research is still ongoing.
Fevers Caused by Bacterial Infections
Protect yourself (and your hearing) from bacterial infections by washing your hands, staying home when you're sick, and practicing good hygiene. If you do develop a bacterial infection, be sure to visit your doctor right away, since many conditions can be treated with antibiotics.
Can Fever Medications Cause Tinnitus?
Certain medications are known to be ototoxic, or damaging to the ears – including some fever treatments. Common medications like aspirin and NSAIDs like ibuprofen, for example, can reduce fever, but may have tinnitus as a side effect.
Some antibiotics known as aminoglycosides, such as gentamicin, are used to treat severe bacterial infections. These antibiotics are very effective, but unfortunately, they are known to be harmful to the inner ear structures.
Other drugs used to treat high blood pressure, depression, seizures, or cancer can also be ototoxic. Always check with your doctor about medication interactions to make sure you're managing your health as best you can.
Tinnitus Treatments
Tinnitus can exist on its own with no other medical conditions, or it can be related to diseases that do cause fevers. After addressing the root cause of your fever, there's a chance you may still experience tinnitus. In this case, you have treatment options available:
Tinnitus retraining therapy (TRT). Combining education, counseling, and sound therapy, you can use tinnitus retraining therapy to re-teach your brain not to notice tinnitus. After some time, you may not hear it at all.
Cognitive behavioral therapy (CBT). This therapeutic approach relies on improving your emotional response to tinnitus. CBT is primarily used to treat mental and emotional health issues, but is an excellent way to manage tinnitus.
Hearing aids. Since tinnitus and hearing loss are so closely related, using hearing aids may be an effective way to boost your hearing while masking tinnitus.
Lifestyle modifications. Taking time to practice self care through stress management, mindfulness, healthy activity, and eating well are important to your overall health – including your hearing.
Whatever approach you choose, the audiologists at Treble Health can help you find the treatment plan that works best for you.